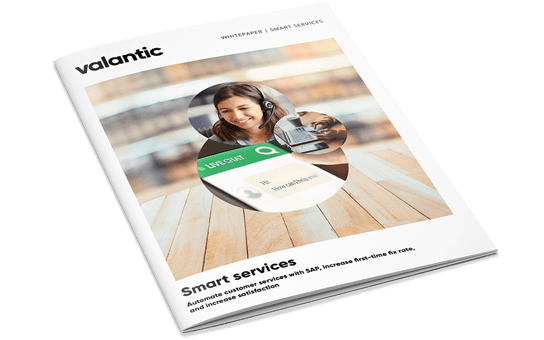 Simplify and digitize processes from self-service to on-site field service with SAP. Digital tools like the SAP Service Cloud, SAP Field Services Management, and SAP S/4HANA support companies and increase customer satisfaction with an intelligent ticket system and help desk software. In the white paper, we describe the approach and customer benefits of automated service with SAP by using vivid examples. We show what the path to a unique customer experience can look like.


In the white paper you will learn:
How can help-desk-software increase customer satisfaction?

Which additional value does automated customer service provide?

How can companies make a significant contribution to Predictive Maintenance with SAP?

Which project approach do we use to implement smart service software that focuses on the user?